Lydia & Luke - Boringdon Park Golf Club
This awesome Boringdon Park Golf Club (Devon) wedding includes a Tattooed Bride, Bikes, Butterflies, Golf cart rides, The beautiful sunshine and Glitter, lots and lots of glitter!
It was such a privilege to be hired to photograph Lydia and Lukes wedding. Over the last few years these two people have become good friends of ours. Lydia is the lady we turn to if we are looking for face painting for our little ones parties, hair braids, henna or tasty cakes and cupcakes (what a creative lady)
There were countless beautiful moments during this day. I'll mention just a few of my favourites.
- I need to mention Tom (The Best man and Luke's brother) There are two moments from Tom that I'll always remember. One where he presented the rings at church. As he opened the ring box, much to Lydia, Luke and the Vicars surprise, revealed two haribo jelly rings. Another moment from Tom was the very sweet and sentimental ukulele song that he performed during his speech (including audience participation)
- The Golf Cart rides! I would like to apologise to the old golfer that I almost flattened. We took the golf carts up to a beautiful old arch way for some stunning portraits.
- Diy. Lots of hard work (and glitter) went into setting the theme for this wedding. From the crochet button holes for all the guests to the glittered table pieces and many other details in between. It all looked spectacular!
- Enzo. When he first saw the reception room at Boringdon, he said "Mum (lydia) This room is beautiful, It's almost as pretty as you"
That comment from Enzo in my eyes is the biggest compliment to Chris and all of the great team at Boringdon for working hard to make everything look almost as stunning as Enzo's Mum.
- The beautiful weather with bright sunshine all day and a big orange sunset.
Thats enough talking from me. I think I can best sum up the crazy, fun, sunshiney and loving moments of the day with my photography. Hope you enjoy xxx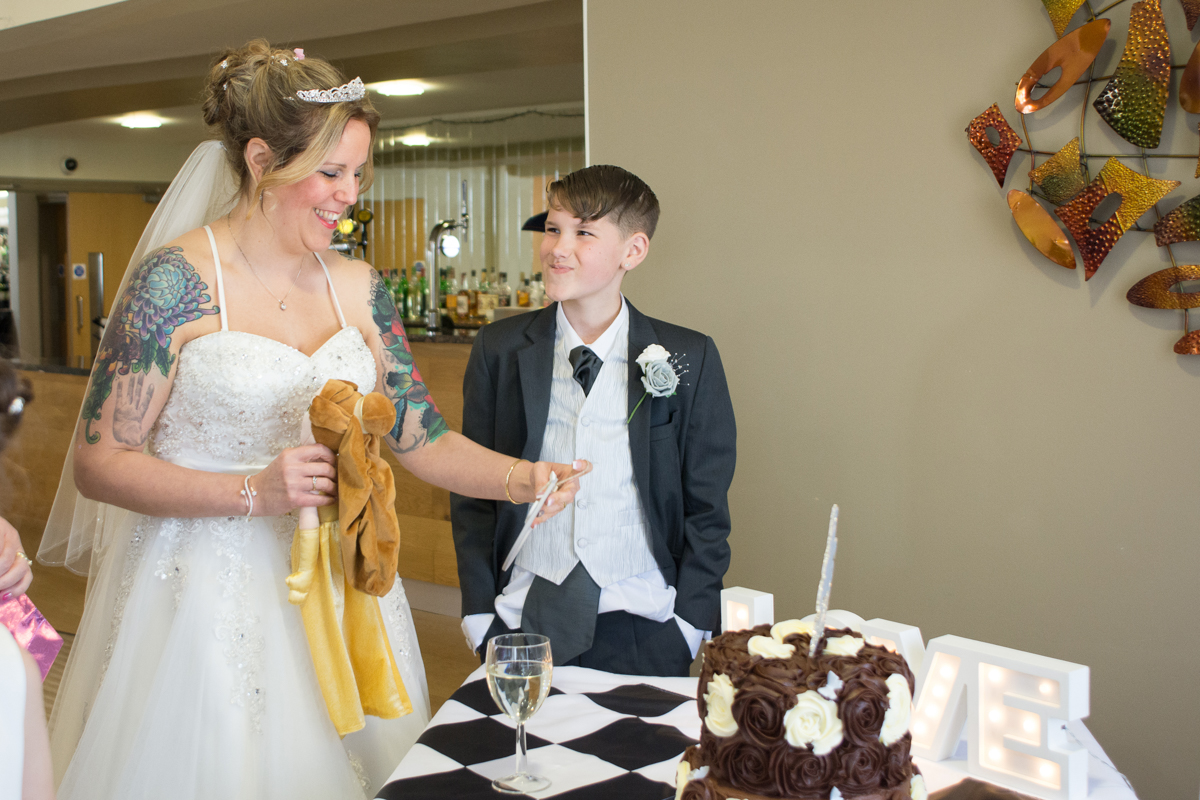 Thank you Lydia and Luke (and your lovely family too) for having me photograph you wedding. For having Samantha and I as guests. For the wonderful food and letting us witness (and capture) such a wonderful day in your lives.
Big loves
Jamie
xxx
Love these photographs and fancy a nice cuppa and a chat about your wedding photography? Yes? Awesome! Click the button below, send me a message and we will meet up. (The tea's on me) So excited to hear from you.