I'm so proud to say that I had the pleasure of photographing another AMAZING elopement at the wonderful Whitsand Bay Fort yesterday.
Leigh and Adele are absolutely Disney mad! so of course we got along great! I love how they incorporated their love of Disney into their elopement and I'm so excited for them for their wedding reception tomorrow.
I loved the whole day but my favourite parts were the super sweet ceremony (with Disney music of course) The balloon fight on the clifftop, Leigh constantly having to change glasses (hehe) and of heading to Cawsand (a nearby beach less than two miles away)
Thanks again to Jane and Dave at Whitsand Bay Fort for looking after Leigh and Adele so well. Going the extra mile to ensure that everything ran smoothly and making sure that they had a lovely relaxing day. They looked after me too as always and of course a special thanks for the golf cart ride. That never gets boring.
Here are a few photos from yesterday. I'm so excited to get to work on this gallery! xxx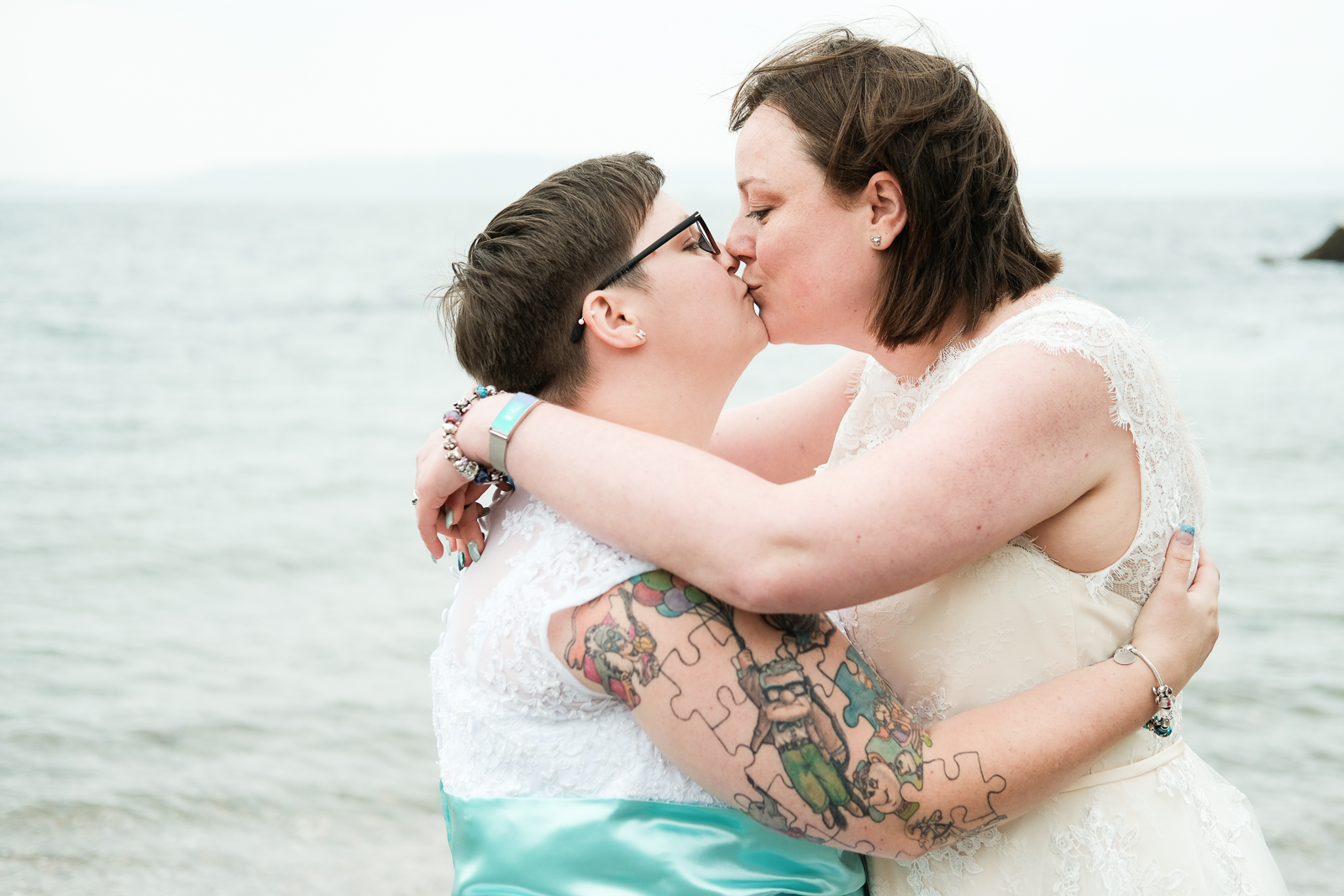 Lets have tea!
If you are planning a relaxed and fun wedding or elopement at Whitsand Bay Fort and you are looking for a natural and authentic photographer, I'd absolutely love to treat you both to a nice cup of tea and a chat about your wedding photography. Click the button below to send me a message and I'll get back to you soon.
Big Loves
Jamie x