This wedding was everything I love about my job! It featured a couple, That shared so much love for each other, love for their family and love for the beach! It was an intimate affair (which made me feel even more privileged to be part of) Rock, the little village in cornwall, could not have been a more perfect setting! (plus it holds so many memories for Rozzy)
It was a relaxed, linen shirt and shorts kind of day! I was relieved to leave my tie in the car, undo my top button and roll up my sleeves.
Rozzy surprised Tim as she walked down the aisle to a song that she had secretly recorded for him! What a Sweet thing to do! (It helps, that her voice is lovely)
One of the funniest and sweetest parts of the day for me was capturing Rozzy and her Dad having a very sweet, goofball moment. Pulling the craziest silly face expressions followed by lots of laughter and sore faces! Being a proud father, This is the kind of relationship I strive to achieve with my children as they grow up.
Thank you so much Rozzy and Tim for sharing the most beautiful day with me! I will never forget it, thats for sure! xxx
Below are some of my favourite memories of the day followed by a conversation I had with Rozzy. She reflects on her day and offers some 'simply' wonderful advice that you can remind yourself when you are feeling overwhelmed ...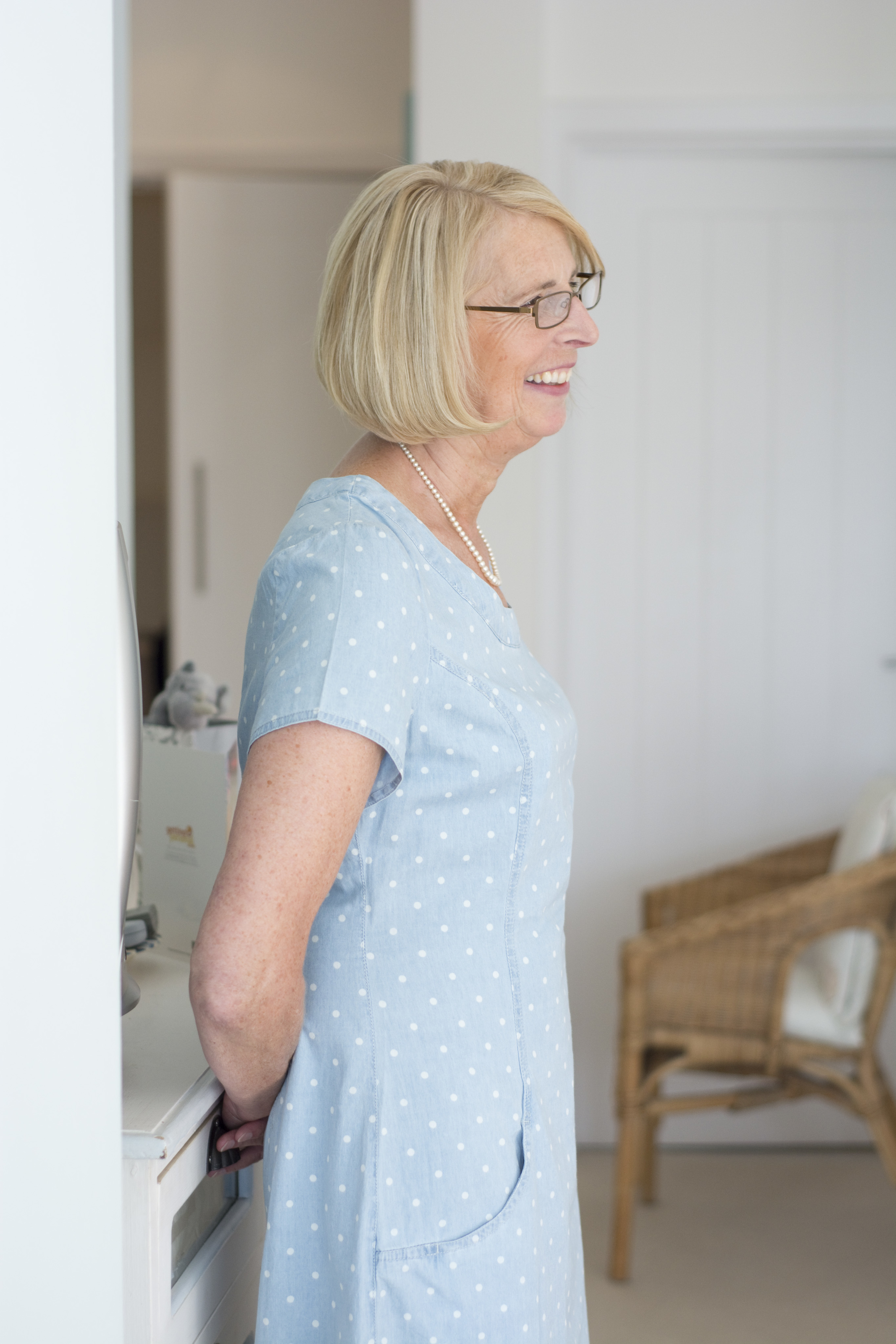 Hiya Rozzy, Lets take a few minutes to remember that beautiful sunny day in october when you married Tim...
I would live to hear the story of how you and Tim met and fell in love?
It's not a soppy love story but it's our story...
Tim and I met through one of my best friend when I moved to North Devon. It was quite simple really, he intrigued me and I just wanted to get to know him better. We would walk on the beach and talk for hours and I asked every imaginable question. I've always been the inquisitive kind! It grew from friendship to love, to now, what we know as life together.
What wedding venue did you choose and why?
I grew up by the beach spending weekends with my family, sailing and playing in the water. Right next to the beach there is a little church which my Grandparents were a big part of. Ever since I was a little girl I knew I wanted to get married there. So we did! We had a very simple reception in a beach holiday home with just family and best friends.
What was the inspiration behind your wedding theme?
We had a beach theme wedding, simple but elegant! Marriage to us was not just about the day but being united as one before God.
Favourite memories and moments of the day?
We had amazing weather in October, the sun was shining and it was warm like a summer's day.
I loved walking down the aisle towards Tim, saying my vows and sharing the day with our family and friends. Everything was so laid back and easy....we even had a stroll on the beach to walk the dog...in the wedding dress!
What advice would you like to give to couples about planning a wedding?
Keep it simple.
What special details did you include in your wedding?
We had a unique church service which was very personal to us and our faith. Being a small wedding we were able to ensure the day was low key and relaxing.
Another part that was quite unique was that I sang and recorded the song to which I walked down the aisle... this was a surprise for Tim and a bit of a shock!
Let's talk about food? I love food!
Tim and I LOVE curry. So we had a curry feast for our evening meal. I even needed to loosen my dress so I could eat more!!!
The wedding team:
Flowers by - Offshore blooms
Jewellery, bespoke made by Georgie at - Wanderlust Life
Dress from - Just for you bridal
Food- Mum and various other members of the wedding party
Do you mind if I ask a few questions about your experience with me?
How did you find me?
Through a friend. You also photographed my best friends wedding :-)
how would you describe your experience of working with me?
Very easy to contact and communicate with. I also found you to be very professional but extremely friendly. You made us all feel very relaxed and at ease!
What were your hesitations when it came to photography?
I was very aware that I didn't want anything too cheesy or photographs to be edited 'too' much. Through conversations you were able to put my mind at rest and I felt that your style suited our wedding very well.
What was awesome?
The photos simple told our story!!
Was there anything that was not so awesome or could be improved?
Literally nothing!
Would you recommend me to others and what would you say to someone who is thinking of working with me?
I've already told so many people about you.
Thank you so much Rozzy! I feel truly blessed to know you both and to have been able to capture the very Beginning of your married life together. also, The feedback you have given me has absolutely made my week xxx
If you are planning a beach wedding, I would love to have the honour of capturing it!