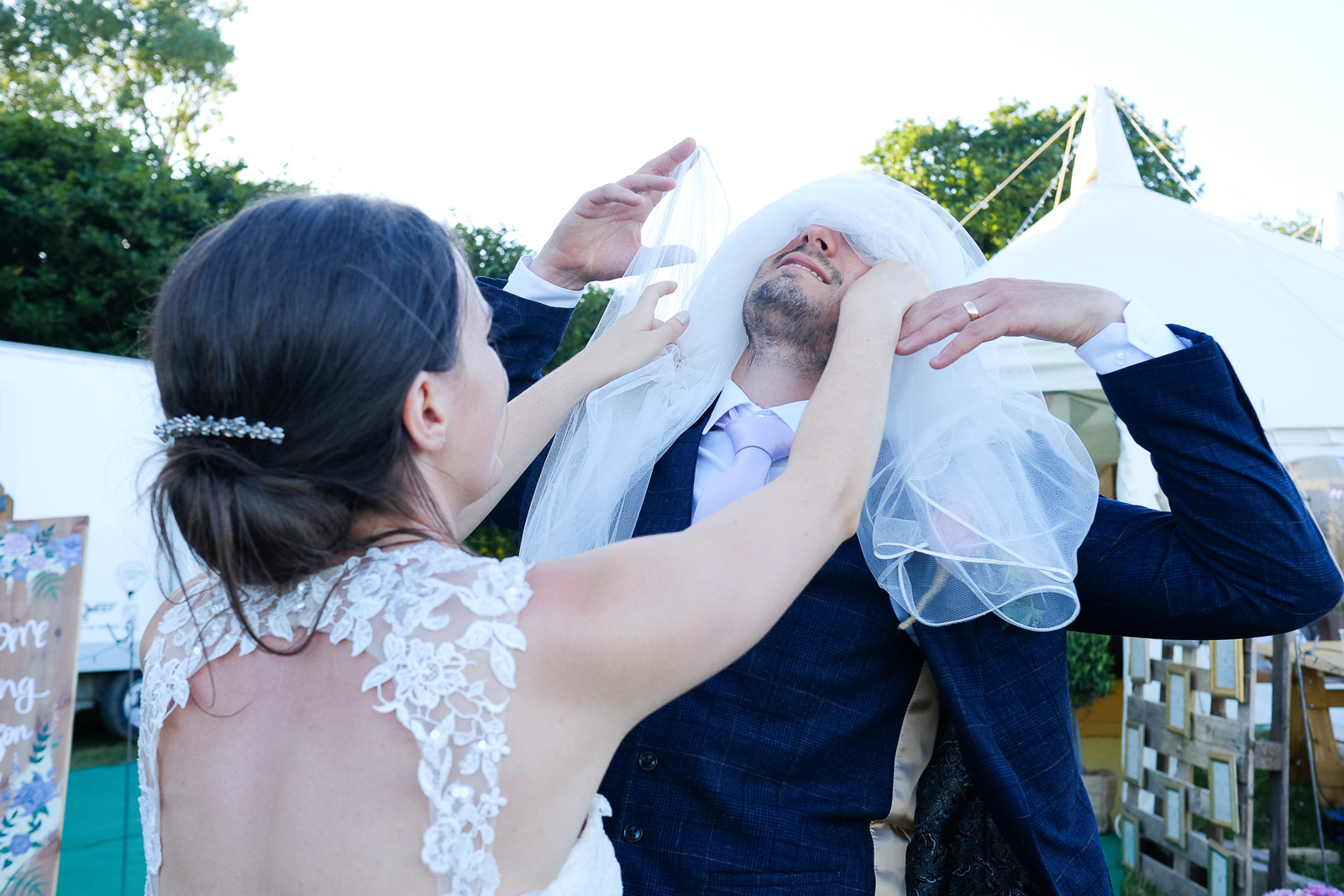 "Ahh Jamie we LOVE the photos so much and literally I'm obsessed with looking at them !"
FAQS - Everything you need to know
What are FAQS? (asked by my Mum) - Frequently Asked Questions - questions that come up alot from my lovely couples.
What is your photography style? - In your search for a photographer you may have heard lots of buzz words like natural, unposed, documentary, journalistic, candid… They all kind of mean the same (ish) thing and I guess I would put myself into one of these categories. What this means is that I don't like to contrive or set anything up during the wedding day. I like to tell people that I'm the complete opposite of what you might expect a "traditional photographer" to be like. I act more like a guest really (one that takes awesome photos) I mingle with your guests, go through the emotions with you all day, wiggle my bum on the dancefloor whilst taking epic photos and I most definitely don't turn your day into a looooooong photo shoot. My photos capture all the real and fun moments and I of course throw in a few relaxed group photos and chilled couple photos too.
I hate the idea of posing for photos - You are not alone, trust me! Most of my couples absolutely dread the thought of posing for photos on their best day ever. This actually works perfectly with my style. You will look as amazing as all of my other couples in your photos. As long as you just be yourself and have an absolute blast on the day! no stiff posing required!
How long have you been a photographer for? - I graduated from my Photography degree (BA Hons at Plymouth College of Art) in 2010, started my business in 2013 and have been photographing weddings full time since 2015. I have now photographed nearly 100 weddings (possibly more depending on when you are reading this)
What if we are having a little elopement and don't need you there all day? - Please feel free to get in touch and give me as much info as possible for a custom quote (I bloody LOVE elopements)
What if we want you to be our photographer but our wedding is abroad? - Don't panic. I'll travel anywhere! as long as I'm fed. Please do contact me for a custom quote and you can take me with you.
Do we get the digital files and can we print from them? - Yep, with any of my packages you receive a beautifully presented online gallery that you can enjoy, share and also download high resolution files that you can print from. There is also a handy little store in your gallery where you can order prints to be delivered straight to your doorstep.
How many photos do we get? - Your gallery is likely to include somewhere between 400-800 ish photos for a full day. A few less for an elopement. You also get one of each photo in both colour and black and white.
How long do we have to wait for our photos? - Once I have finished taking the photos the editing process begins. It could take up to 8 weeks for you to receive your finished gallery. However at this point has never taken me longer than 6 weeks and you will likely see some sneak peeks along the way.
What time are you planning on arriving and leaving on the day? - I usually arrive 1-2 hours before the ceremony and leave a couple of songs after the first dance. However most of my couples want me to stay late to capture their epic party. Extra coverage can be added to make sure that I don't miss the moment when you decide to dance in the fountain with your mum or do the worm on the dancefloor.
Are you insured? - Yep! I have public liability insurance, indemnity and even insurance to cover you and your investment if I pass away before photographing your wedding. Morbid, I know but I was pretty excited to make sure that I covered all bases. I also have a DBS certificate.
What happens if your arm falls off and you can't come to our wedding? - It really would have to be an extreme circumstance like my "clicker" arm falling off for me to declare that I'm unfit to photograph your wedding. However if I really am too poorly, I have a wonderful network of awesome photographers and I'll try my best to find you a replacement that I trust will do an incredible job. I'll pay them the money that you have paid me. If I really can't find anyone then I'll give you a full refund.
Would you like a meal on the day and where will you eat? - If you can fit a hot meal for me into your budget then I always really really appreciate it! If you can't then no worries, just let me know in plenty of time, so that I can plan to bring food. If you are providing food, thank you so much! Sometimes I sit with the guests (so that I continue to fit into the day like a guest and can keep an eye on everything. That way I don't miss any spontaneous speeches that might pop up) But if you are doing your table plan and wondering who on earth you will sit me with. Then simply don't put me on the plan. I'll eat at the bar, on the floor, in my car, wherever.
We want to book you, what do we do next? - YAY!!!! I'm so happy! Once we have met up (either in person or online) and drank too much tea and once you have decided what options you would like to include…. I'll send you a digital contract for you both to sign and an invoice to pay your deposit of %20 via bank transfer. Once the monies have been transferred and the contract has been signed, it's all official and I'll do a little happy dance (hopefully one that will make my kids do an eye roll and facepalm) Click the button below and message me to arrange a meet up.